Collective project I X Comandamenti
Here are the images of the project "I X Comandamenti" (The Ten Commandments) that won third place at the fourth edition of DigitER 2015 photographic competition. DigitER is held annually by FIAF (the Italian Federation of Photographic Associations) and can be entered only by photographic associations situated in Emilia-Romagna region. This year 32 projects were submitted. The work is the outcome of a collaborative effort between me and other four photographers. It has been a truly new and engrossing experience to be able to cooperatively create this project and build the scene and composition of each image together.
I thank my fellow photographers, anybody who helped us and the Photoclub Eyes of San Felice sul Panaro for giving us the chance to test our ability to work together.
In this work we completely turned upside down the traditional them of the Ten Commandments of biblical tradition to express some of the obsessions and vices of our modern daily lives.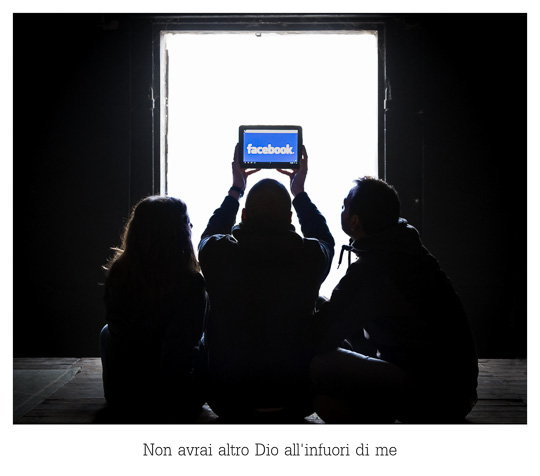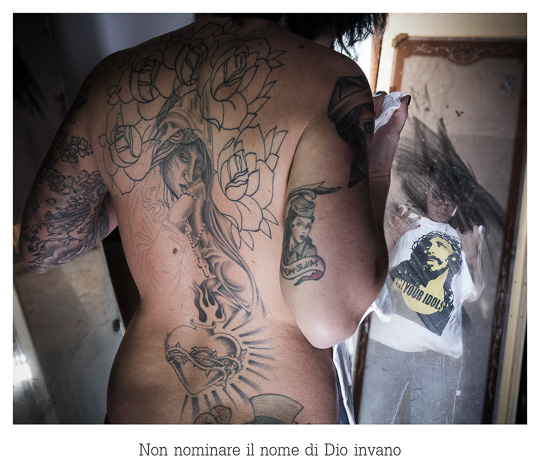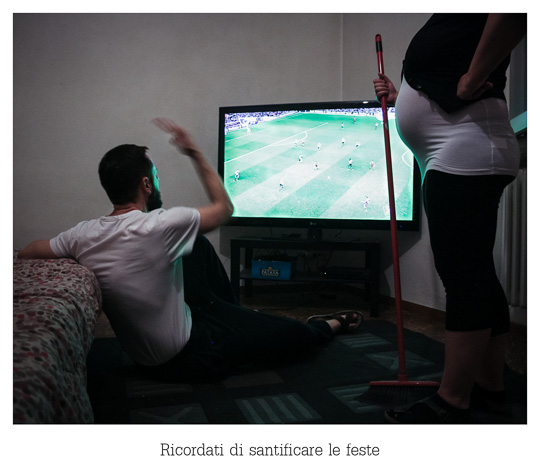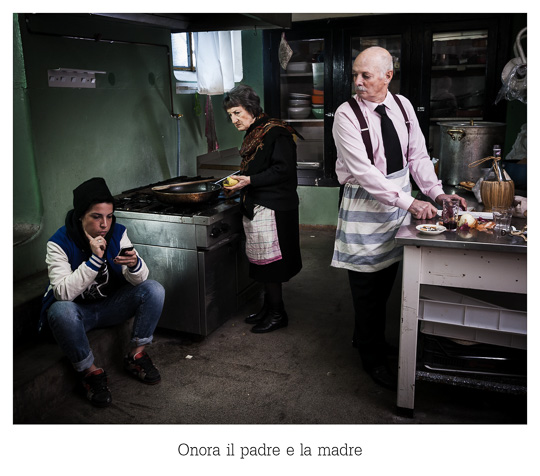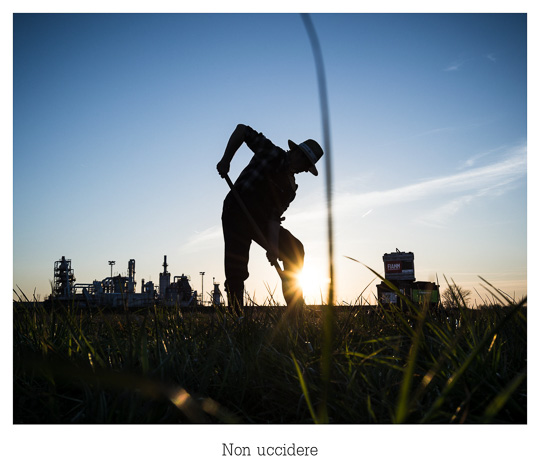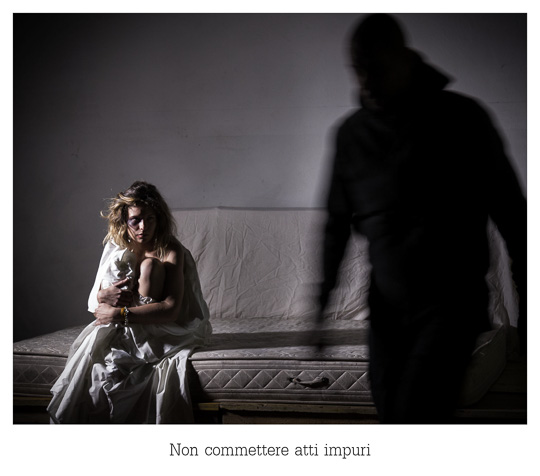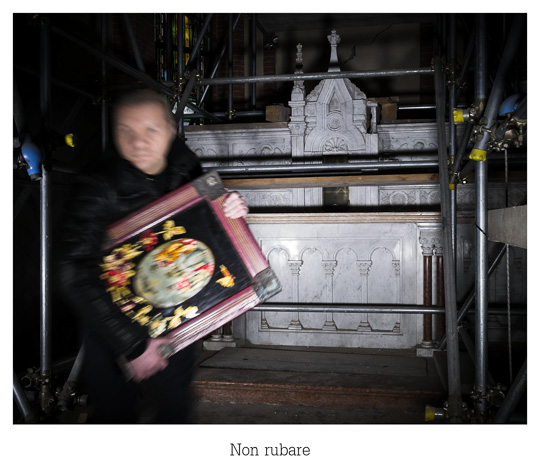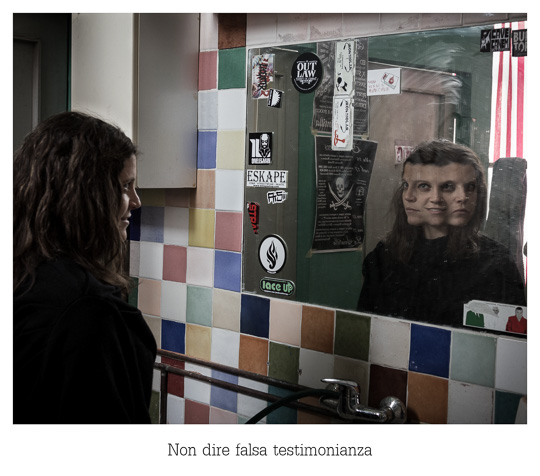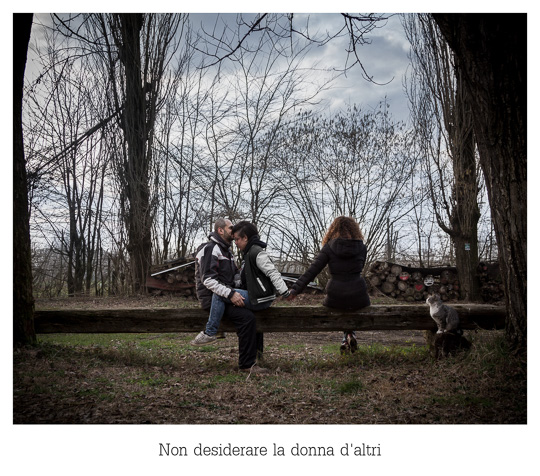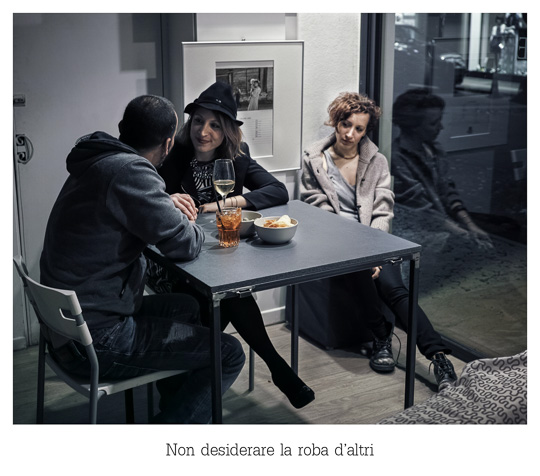 Posted by Luca Setti on 25/11/2016
in:
Projects

All contents copyright © 2009 - 2023 Luca Setti. Except where otherwise noted, the images and texts are licensed under a
Creative Commons Attribution-NonCommercial-NoDerivatives 4.0 International License
. Permissions beyond the scope of this license may be available at
http://www.lucasetti.com/licensing
-
Privacy policy