New from my Blog
My project Morfeo is among the winners of "Silenzi Urbani", a competition created by Photographers.it. As a result it will go on exhibition during these upcoming festivals: Festival Fotografico...
...
read more
Warning
: extension htaccess is not supported in
/web/htdocs/www.lucasetti.com/home/lib/Image.php
on line
71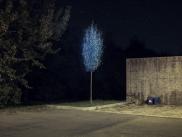 LATEST PHOTOGRAPHS
I owe the inspiration for this series to my son, who was 1 year old at the time I took the pictures. Every night I used to carry him on my bicycle and ride around town, in the hope that he...
...
read more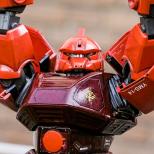 ABOUT ME
Luca Setti (b. 1980) grew up in a small town in the plain of Northern Italy, where he currently lives and works.
After getting a diploma in humanities he studies Economics at the University of Bologna, where he graduates in 2004.
He discovers his passion for photography in 2006. Self-taught, he masters different systems and formats, both analog and digital. In 2013 he becomes Adobe Certified Expert in Photoshop Lightroom....
read more

All contents copyright © 2009 - 2023 Luca Setti. Except where otherwise noted, the images and texts are licensed under a
Creative Commons Attribution-NonCommercial-NoDerivatives 4.0 International License
. Permissions beyond the scope of this license may be available at
http://www.lucasetti.com/licensing
-
Privacy policy