Experimenting with x-rays
Friends and fellow photographers always keep telling me that I should begin taking pictures of people, so here I introduce the first self portrait published on this website. I would like to...
read more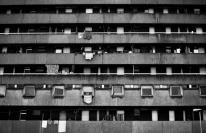 New project: Urban Explorations
Today I'm adding a new gallery to the website, titled "Urban Explorations". This is a long term project based around my everlasting fascination with 20th century urban environments built using...
read more
Posted by Luca Setti on 28/05/2013
in:
Projects

All contents copyright © 2009 - 2021 Luca Setti. Except where otherwise noted, the images and texts are licensed under a
Creative Commons Attribution-NonCommercial-NoDerivatives 4.0 International License
. Permissions beyond the scope of this license may be available at
http://www.lucasetti.com/licensing
-
Privacy policy